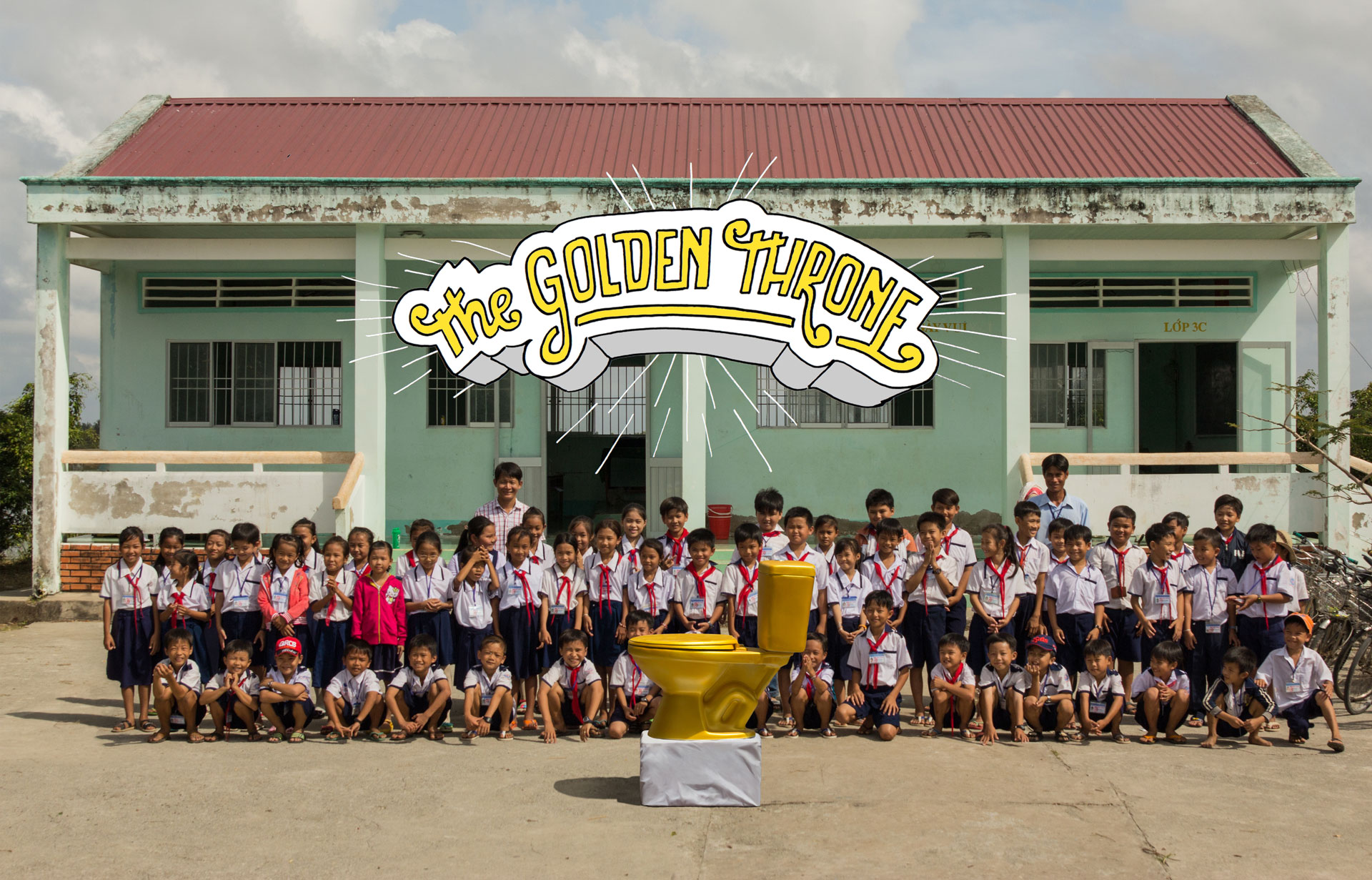 360° HACKING FUNDRAISING CAMPAIGN
The XUAN N.G.O's main goal is to help children escape poverty through education.
One of the biggest challenges is to install hygenic facilities such as sanitation and clean water at the poorest schools to create a decent, healthy environment for children to learn.
People around the world take toilets for granted. Unfortunately, in Vietnam, the poorest schools have no toilet facilities.
Toilet facilities and clean water are crucial to keep children at school.
For disadvantaged children, toilets are worth their weight in gold.
In order to really catch the interest of people and raise funds for this important cause, we decided to ignore the 'poo taboo' and develop a disruptive, straight to the point 360° hacking campaign with a customised media strategy.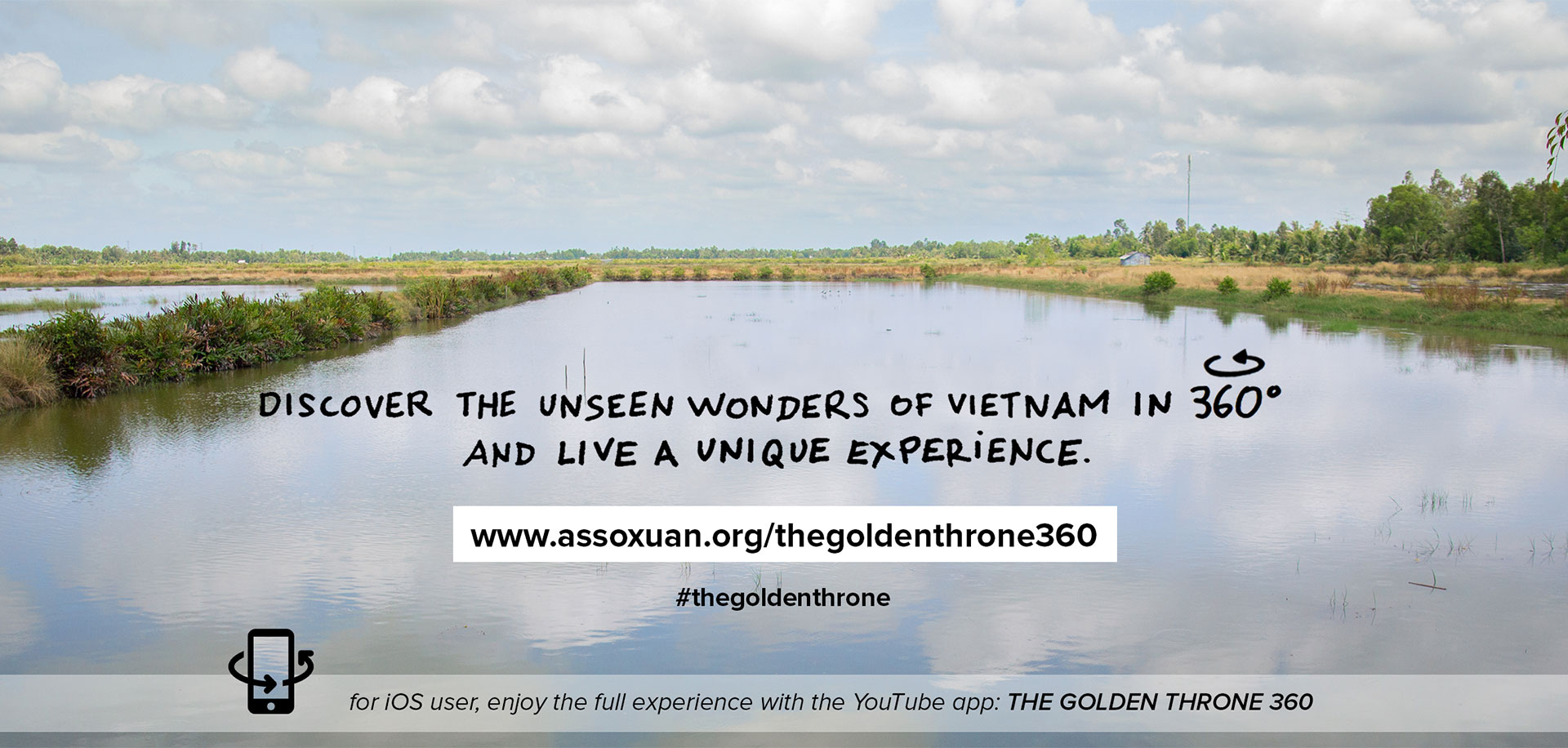 More than 70% of people use their smartphones in the toilet. What better place than toilets to talk about sanitation.
In toilets in public space and offices, our "hacking ad" is stuck on the toilet door in front of people while they're sitting comfortably on the throne.
This print ad proposes an unexpected 360° digital experience by using their smartphone with the hashtag
#thegoldenthrone
.
Immediately on their smartphone a nice 360° view of the countryside in Vietnam appears.
The more the user moves his phone, the more he discovers the location.
Until they look down.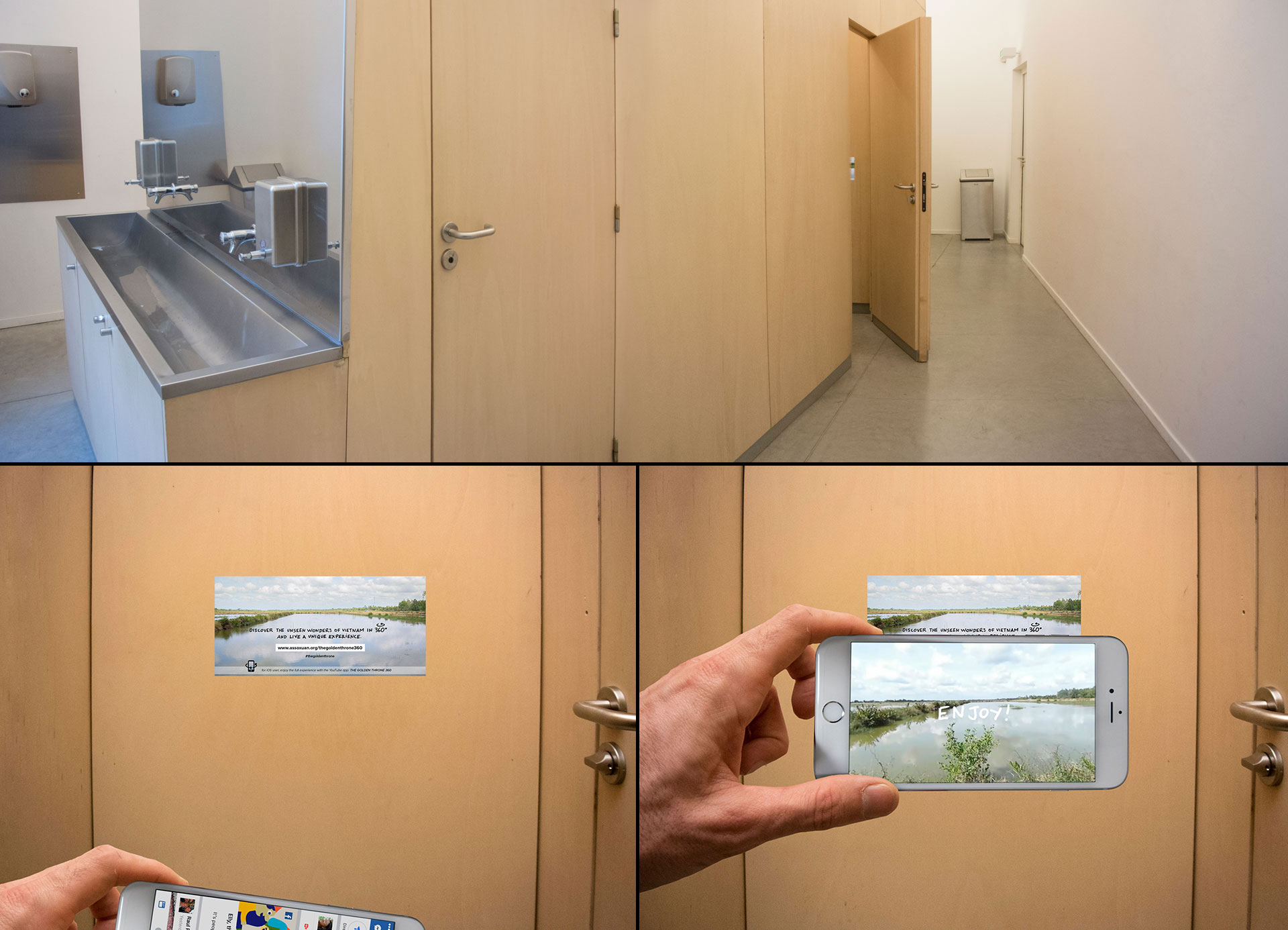 On Facebook, the second video we launched is a case-study with a positive tone of voice for kids and adults to explain the water and toilet issues at the school and their consequences on the childrens' education in a straight forward, funny way.
close